Real Estate Professional Members
Details

August 3, 2023
11:30AM - 1:00PM
CCIIR August 3 Meeting
Host Dan Sheeran, Jr., NAI Ohio Equities - Associate Sponsor - Landsel Title
3471 S High St, Columbus
August 3 CCIIR Lunch Meeting
Hosted by Dan Sheeran, Jr, NAI Ohio Equities, 614.629-5228. Speaker is Valorie Schwarzmann, Homeport Chief Financial Officer & Senior Vice President, Program Operations.
Raffle Prize - 50 in TV
**Remember to go all the way to Checkout to complete your registration and get a confirmation email. If you want to confirm you are registered, go to See Who's coming link. If you are receiving this email, you are NOT registered.**
Deadline to register is Thursday, July 27 at noon. No registration will be taken at that time. Please be sure you receive a confirmation email, otherwise, you did not complete the registration process and we cannot take onsite registrations.
***Don't forget to print out your Deals of Success!***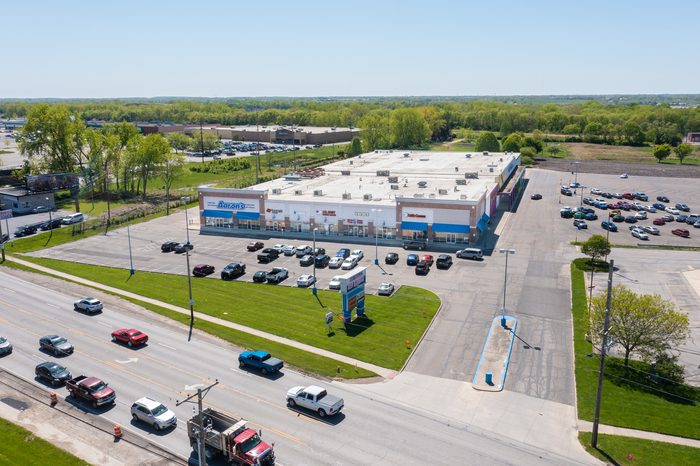 Strong traffic count on hard corner.
Anchored by Aarons, Little Ceasers and Planet Fitness with Fifth Third Bank joining us late 2023.
Currently have five open suites ranging from 966 sf up to 3100 sf.
Exterior upgrades scheduled for security and beautification.
---

---
Associate Sponsor

Add to Calendar
aCLuDhaqizCaPxAftmqF167204
08/03/2023 11:30 AM
08/03/2023 01:00 PM
false
CCIIR August 3 Meeting
August 3 CCIIR Lunch Meeting 3471 S High St, Columbus11:30am - 1pm Hosted by Dan Sheeran, Jr, NAI Ohio Equities, 614.629-5228. Speaker is Valorie Schwarzmann, Homeport Chief Financial Officer & Senior Vice President, Program Operations. Raffle Prize - 50 in TV Click Here to Register Today! **Remember to go all the way to Checkout to complete your registration and get a confirmation email.  If you want to confirm you are registered, go to See Who's coming link. If you are receiving this email, you are NOT registered.** Deadline to register is Thursday, July 27 at noon. No registration will be taken at that time.  Please be sure you receive a confirmation email, otherwise, you did not complete the registration process and we cannot take onsite registrations. ***Don't forget to print out your Deals of Success!***   Strong traffic count on hard corner. Anchored by Aarons, Little Ceasers and Planet Fitness with Fifth Third Bank joining us late 2023. Currently have five open suites ranging from 966 sf up to 3100 sf. Exterior upgrades scheduled for security and beautification. Map link, 3471 S High St, Columbus   Associate Sponsor
3471 S High St, Columbus
---